Address
22 Fisher Hill Rd.
E. Glastonbury, CT 06025
Best Quality. Best Service. Best Prices.
Exceeding your nameplate needs since 1949.
Getting a quote is fast and simple – Call Us TODAY at 800-385-2220.
Providing you exceptional service is our top priority.
Planning & Scheduling
Long term agreements
Blanket Orders
Portal Management
Custom packaging and labeling
Engineering Support
Design assistance
Material and process recommendations
Sales & Service
Quick Quotes
Expedites
Humans who answer the phone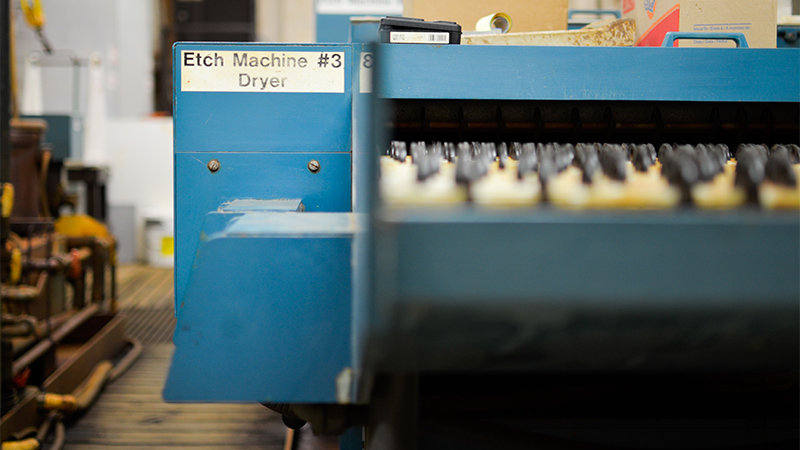 Aluminum, brass, or steel. Etched or printed. We have the materials and processes to produce what you need economically and to your specifications.
Blank, numbered or bar-coded. If you have something that needs to be tagged we have the solution to get it done.
Paper, vinyl or polyester. Labels can be made as durable and economically as you need.
Quality Name Plate's unique strength is not just the range and diversity of our capabilities. We also have a staff that has decades of experience in this industry that is able to be your trusted advocate in the design and execution of your parts. As a result, we are able to serve as a single source of custom printing for you, our customer.
METALPHOTO®
Metalphoto® is a printing process that is ideal for permanent product identification. Since QNP is a Metalphoto® Certified Converter, we are your trusted source for all of your identification needs.
4CP Printing
QNP not only has a variety of digital printers that allow us to provide you with many options for your 4CP, multicolor digital image printing needs, but also has the ability to screen print anywhere from 1 – 4 colors on any substrate.
Industrial Engraving
Industrial Engraving is a true benefit to our customers because it is very complementary to the other processes we already perform, such as screen printing, chemical etching and Metalphoto® .
For over 68 years Quality Name Plate, Inc. has been one of the premier sources of high quality, engineered identification products. Companies such as United Technologies, Flowserve, Danaher and Invensys rely on us for the best quality, best service, and best prices in the industry.
When you buy from QNP, you are buying directly from the manufacturer. We manufacture your part in its entirety right in our Connecticut facility, therefore we can guarantee it is Made in America. We are able to provide you with quick deliveries at an affordable price. Whatever your industrial printing requirements are, Quality Name Plate is ready to supply the services you need.
With more than 68 years of experience, you can feel secure that your nameplate needs are in good hands.
Since we have the capability to manufacture a wide variety of products, we are able to produce parts for many different industries. From small businesses to large aerospace corporations. Contact us today to see how we can help you.
OEM
The types of parts we make for OEM companies is as varied as the companies themselves. We manufacture valve and asset tags for various pumps and sensors as well as simple nameplates for identification. Contact us to see how we can help you.
Aerospace
We have a dedicated Quality Assurance team who maintain the rigorous standards that are required for this industry. We are ISO 9001:2008 and AS9100C certified and are ready to help you with your aerospace needs.
We make a variety of promotionl items including our very popular 6″ stainless steel pocket ruler. They are available through our promotional product supplier, Executive Line.
What our customers are saying
QNP employees are experts in the nameplate industry making it incredibly easy to work with them. Their ability to adjust to our constantly changing delivery schedule is a testament to their dedication to customer service. Josh
On-time deliveries are key for our Production lines and QNP always ships on-time. They also step up to address urgent issues that are inside of the standard lead times. Our relationship is healthy and growing. I have no reservations recommending QNP for additional business for Kubota applications. Bryan
I've enjoyed working with Quality Name Plate for over 29 years. Their customer service is excellent and their quality can't be beat. Our sample plates require strict hole size tolerances and I can always count on receiving exceptional product. Michael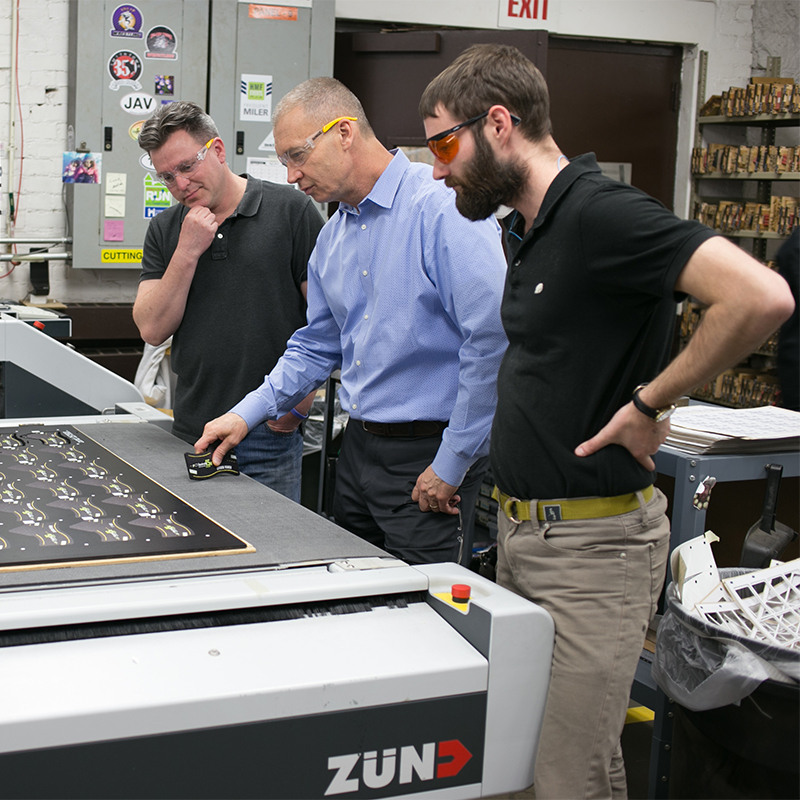 QNP is the right choice for you
Not only do we make exceptional nameplates, but we make exceptional nameplates through the collaborative efforts of exceptional people. Our factory and office are filled with people who we consider to be the best around. Because of this, we feel confident that we can guarantee you will be pleased with your experience and your nameplates. In addition, we can also guarantee:
All products are made in america
Customer satisfaction is #1
ISO 9001:2015 & as9100D certified
The trusted source for all your nameplate needs