Address
22 Fisher Hill Rd.
E. Glastonbury, CT 06025
QNP is the Source for Your Prop 65 Needs
Are you looking for a way to provide a "clear and reasonable" warning on your products in order to comply with California's Proposition 65?
Look no further because QNP has the resources to produce anything you might need. From a variety of labels to signage, we are your one-stop shop to meet your Prop 65 requirements.
Not sure if Prop 65 applies to you? Check out the information through the OEHHA here.
What makes QNP your best choice for Prop 65 Labels?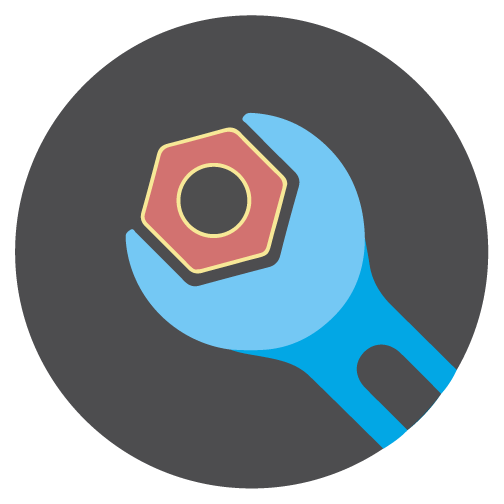 Engineering Support
If you know that you need a plate but are unsure about what would be best for your application, then we are here to help. We provide you design assistance and make recommendations that would work best for your application.
Sales & Service
Customer service is our top priority which is why we pride ourselves on how we go above and beyond for you. We provide you with quick quotes, are able to expedite orders if needed and will always answer the phone if you call.
Our Quality Management System is registered to ISO 9001:2015,  AS9100D and ITAR, so you can feel secure working with us. If needed, we can provide you with document retention, First Article Reports and lot traceability. Let us know what you need and we know we can help.
Pressure Sensitive Label Stock
Too many to list. Vinyls, Polyesters, papers and reflective. Call for details.
Aluminum
Thickness: From .003 to .125 thickness. White coated available in .020 and .032 thicknesses. 1100 series standard, other alloys available by special order.
Finishes: Mill finish or anodized.
Stainless Steel
Thickness: From .012 to .062 stainless steel. 304 standard, other alloys available by special order.
Finishes: Satin finish standard.
Brass
Thickness: From .020 to .062 yellow brass. 730 alloy.
Finishes: Satin finish standard.
Lexan
Thickness: From .005 to .040 thicknesses.
Finishes: Gloss or velvet finishes. Hardcoat finish available.
| | |
| --- | --- |
| Digital Printing | The digital print revolution is here and no one has more digital print options than QNP. From digital offset to large format ink jet, we can pick the right process for your particular needs. |
| Screen Print | Spot colors, PMS matching. We can screen print on all materials. |
| Chemical Etching | Fine detail, front to back registration. Aluminum, Brass and Steel. Single color fill. The ultimate in permanence. |
| Metalphoto® (photo-sensitive anodized aluminum) | We are a Certified Converter of Metalphoto® brand process. Anodized aluminum from .003 to .125 thickness. The ultimate material and process for long term durability under virtually any conditions. |
| Industrial Engraving | High speed laser or traditional mechanical. We can engrave large scale projects to meet your needs. |
3M Pressure Sensitive Adhesive
We can make your labels attach the way you want or need. Get a quote to see how we can help.
Holes
Slots
Want a custom Prop 65 Label quote?
What types of materials do you have for Prop 65 Labels?
Most labels are produced out our pressure sensitive label stock. But depending on your application, we can help you determine the best choice for you.
Is there a minimum order quantity?
That depends on the production process that you need. For our label stock, it could be 100-200 pcs. The best thing if to do if you are curious is to contact us and let us know what you need and we can let you know what we can do for you.
What Chemicals Can You make Labels for?
Since we produce them to order, we can make any label for you. We do have a handful of common chemicals, but you aren't limited to what we have previously produced.
How long does it take to get an order?
Most orders can be produced in 10-14 working days. If you need your order sooner, let us know your deadline and we will let you know if it's something we can meet for you.
What's the best way to get a quote?
There are a few different ways to get a quote. Click here to be taken to our online quote request form. Click here to be taken to our contact page – fill out the form on that page with what you need. Or give us a call at 800-385-2220 and one of our experts would be happy to help.
I don't know what I need - can you help?
Of course – that's what we're here for. The best thing to do is give us a call at 800-385-2220 and one of our experts would be more than happy to assist you in determining the best option for your application.
Want a Prop 65 Label Quote?